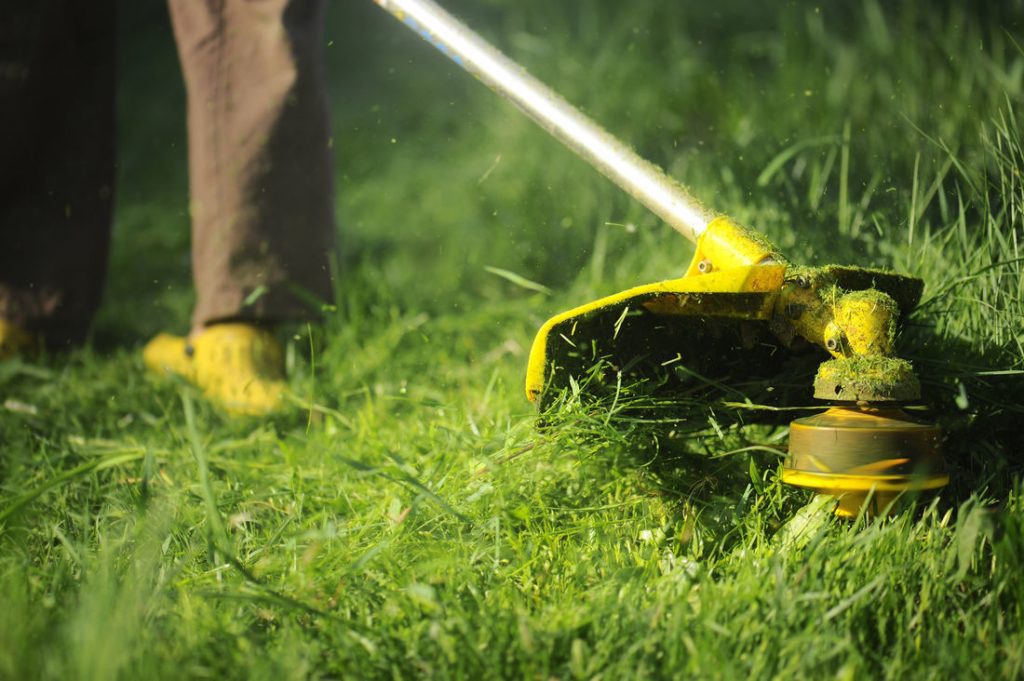 Autumn is a time of endings – as increased rainfall and chilly nights replace the last sunny days. But it's a season of beginnings as well – the weather has begun to turn, the autumn leaves are blazing, and we start retreating indoors to wait for the sun to reappear. 
Autumn is traditionally a hive of activity in garden maintenance – depending on where you live. Cooler air temperatures balanced by soil still warm enough to encourage root growth give your plants the best possible start in life. It's the perfect time to jump into the garden or hire a professional gardener to help you get on top of essential chores.
Here are some of our best ideas to keep your garden looking great this autumn:
Get digging! There's a vast range of plants that thrive in autumn, and it's also time to start planning your spring display.
Productive plants traditionally added to the garden in autumn include citrus trees(a versatile choice for any productive garden) and cool season veggies and herbs (like kale, beetroot, cabbage, broccoli, onions, brussels sprouts, silverbeet, coriander, rocket, chives and parsley).
On the flower front, consider a mass planting of bulbs such as daffodils, freesias, tulips, hyacinths and anemones for a show-stopping spring spectacle.
The mild autumn conditions are great for adding many Australian native trees and shrubs to your garden's repertoire – there's a groundcover, bush, tree or container plant to suit your climate. Try bottlebrush, grevillea, banksia, lilly pilly and tea tree to attract the native bees and birds that keep your garden thriving.
There's often a shortage of flowers in mid-autumn to winter – but camellias are the exception to the rule. Add a dash of glorious colour this season with a camellia or three in a dazzling variety of shades. They do equally well in the garden or a pot.
Light a living fire – deciduous trees are the highlight of autumn gardens where the burst of red, orange, brown and yellow leaves delight the eye and give a sense of warmth. Plant some maples, sapium, cercis or pyrus trees around your outdoor space for a fiery hue.
Don't forget your lawns. The combination of rainfall and sunshine means your green spaces can become overgrown super fast. Lawn mowing is essential every fortnight for good property maintenance.
Work on your outdoor areas. You can keep the summer spirit alive outdoors when the temperature drops by creating a warm, stylish autumn-proof haven you'll love spending time in.
Use blankets and cushions in your outdoor entertaining areas, coupled with a useful heat source. You could add a freestanding or hanging gas heater to your deck or the season's outdoor accessory du jour – a fire pit on the patio or under the pergola (because who doesn't love sitting around a campfire?). If you want something a bit more permanent, a built-in fireplace outdoors is becoming all the rage to extend the season.
Retractable awnings are so in right now. They're perfect for summer because you can invite the breeze in, but in autumn you'll use it to protect yourself from the elements and trap in heat. If you can't squeeze an awning in, a gazebo or pavilion can create an intimate space in the garden.
No room for a fire pit or gas heater? Create the impression of warmth using texture and colour – exposed brick, timber and warm coloured tiles all provide an organic, warm look to your space. Add soft outdoor furnishings in an earthy palette, and you'll feel toasty warm in no time.